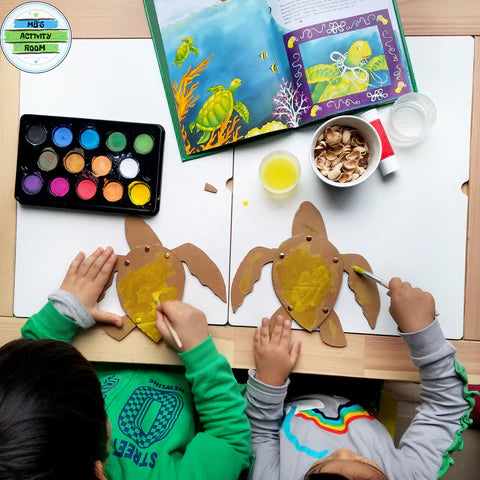 The Brave Little Turtle: A Recycled Craft by @mbsactivityroom
By Hawaiian Children's Books
Hi, I am Nurdan from MB's activity room. These sea turtle crafts were inspired by The Brave Little Turtle. It is very important to give right messages to the little ones at the right times. While crafting, we talked about the ocean life and animals. This book showed us how important to keep the oceans clean.
For more craft and activity ideas you can visit us on Instagram @mbsactivityroom or www.mbsactivityroom.com
View Recyclable Turtle Craft below:
Step 1:
Step 2:
Step 3:
Step 4:
Step 5:
Have fun! A big thank you to Nurdan and her creative children for creating such a fun craft inspired by the message of The Brave Little Turtle ... recycle and be mindful of our planet to protect our sea animal friends and their environment!! Do check out her website and instagram for more craft inspiration!